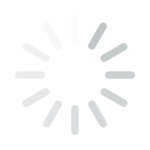 Breakfast
Outdoors ... Inside
Outdoors, we will have the pleasure of welcoming you for breakfast on the terrace above the pool, you will also see the pine forest while seeing the sea.
But if it's too hot, we'll offer you breakfast under the pergola. You will be more in the shade while enjoying the view of the pine forest.

Inside, our dining room will welcome you while benefiting from the floor-to-ceiling windows that bring great clarity throughout the year.

French breakfast
And English
Coffee, black teas, green teas from the brand "Comptoir Français du Thé", chocolate, milk.

Fruit juice, yoghurt, fresh fruit

Eggs (fried eggs, omelette, scrambled eggs ...), ham, cheese

Alternately, a pastry or a cookie or a pancake or a slice of brioche ...

Jams, honey, chocolate spread