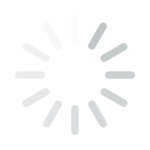 The markets of Bandol, Sanary sur Mer and others
Bandol Markets
The colourful and varied products representing all of Provence, the markets of Bandol and Sanary sur Mer are the delight of locals and tourists alike.

The daily Bandol market for fruits, vegetables and local produce takes place every day of the year from 8 a.m. to 1 p.m. in the village square in front of the church.
The big market on Tuesday from 8 a.m. to 1 p.m. takes place on the outskirts of the port, a real Provençal market with its colourful stalls. There are fruits, vegetables but also many Provençal specialties such as anchovy, tapenade, nougats, Provençal fabrics ...
Less well known than the Sanary sur Mer market, it still offers a pleasant time to shop for fresh produce.
Sanary's markets on the Sea
Beyond the daily markets on the port, the big market in Sanary sur Mer is on Wednesday and is installed after the port on Boulevard Etienne d'Orves.
More than 300 exhibitors meet once a week on Wednesdays all year round to sell vegetables, fruits, meats, fish, flowers and all non-food products.
And of course the night markets of Bandol and Sanary on the Sea
And finally the other markets in the region
La Cadière d'Azur

on Thursday morning
The Beausset

on Friday morning
Saint Cyr on sea

on Sunday morning
Saint Anne of Evenos

on Saturday morning
Signs

on Thursday morning